ISCM WORLD MUSIC DAYS 2000 LUXEMBOURG

SEPTEMBER 29TH - OCTOBER 8TH 2000




organised by



(ISCM Luxembourg Section)

Information: info@worldmusicdays.com
---
Caroline Wilkins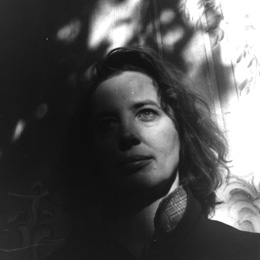 ---

Caroline Wilkins was born in 1953 in England. From 1971 to 1975 she studied composition
and piano at the Royal College of Music in London. From 1982 to 1984 she was a guest
lecturer in piano improvisation and new music theatre composition at the Sydney
Conservatory of Music. In the two following years, she was a composer and performer in new
music theatre projects with The Seymour Group, Flederman, and at the Australian National
Playwrights' Conference, Canberra. In 1987 and 1988 she received a grant from the
Australian Council for further composition studies with Mauricio Kagel at the
Musikhochschule in Cologne. In 1992 she did a grant residency at the Academy Schloss
Solitude in Stuttgart, and in 1995 at the Künstlerhof Schreyerahn in North Saxony. In 1996,
97 and 99, her works were jury selected at the ISCM World Music Days.


Camera aeolia

Camera aeolia is the name given to the wind-producing mechanism of a mechanical organ,
as described by Athanasius Kirchner in 1650. The acknowledgment of the sound-producing
process that takes place through this "wind chamber" was the starting-point of the work.

---